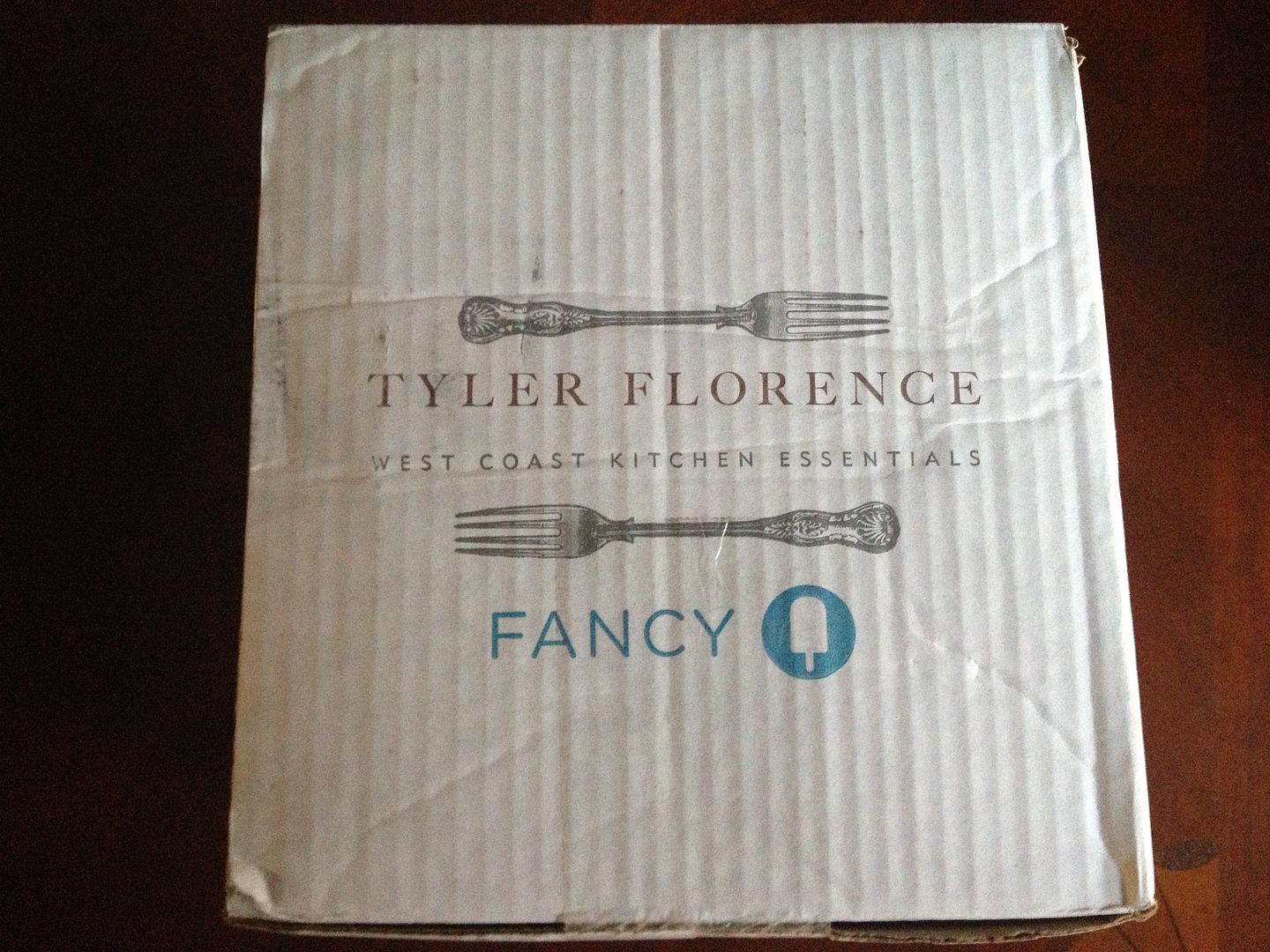 Fancy has some of my favorite subscription boxes available. I was so thrilled when Fancy offered me a box to review. One of the ones I was most interested in was the Tyler Florence Box, so I had to choose this one!
The Cost: $39 a month, plus $7.95 shipping
The Products: Various food and kitchen items personally curated by Tyler Florence. The total value of each box will be at least $80.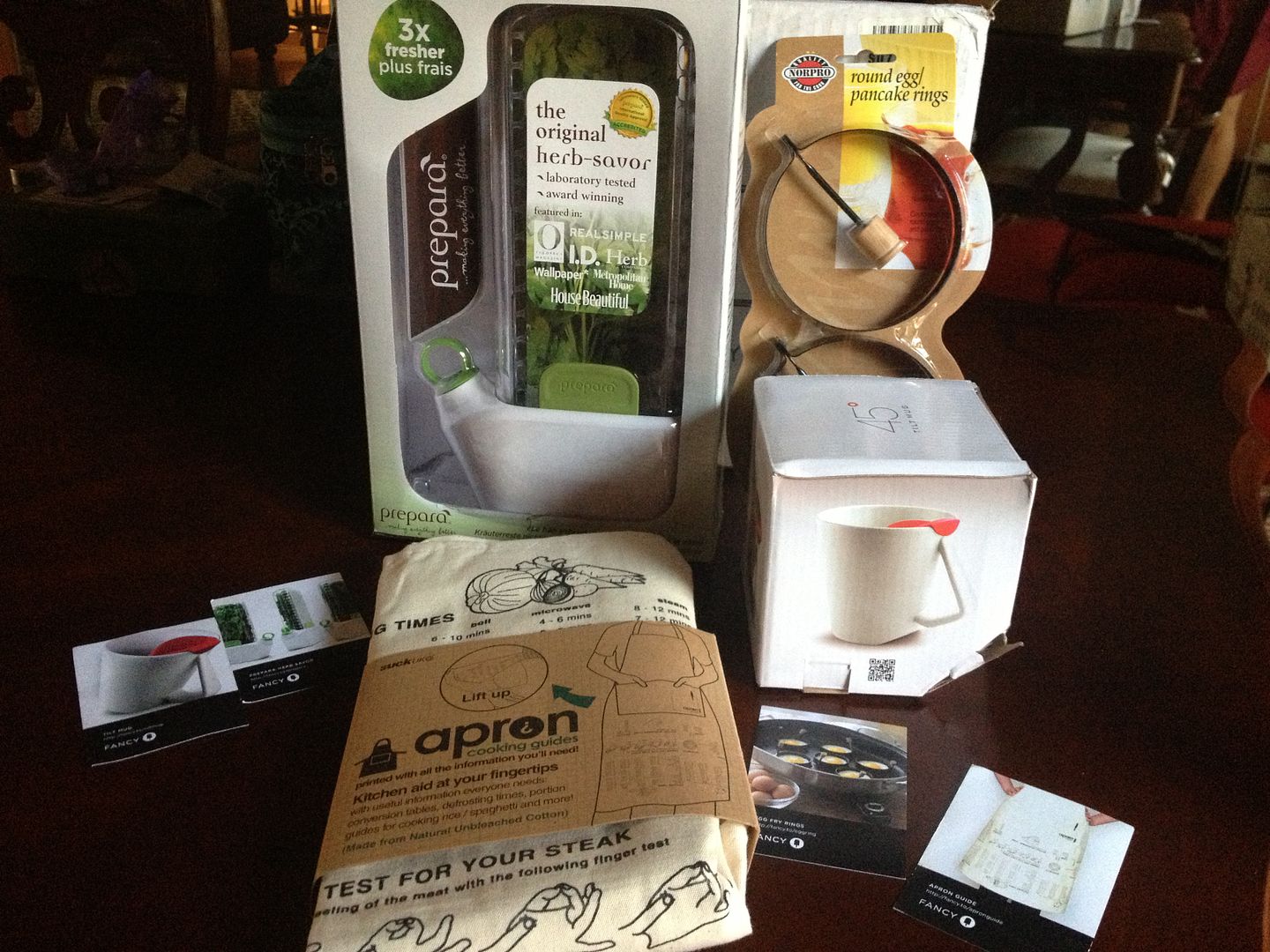 When I opened the box, I immediately recognized the products from the May Tyler Florence box, which was one of my favorite boxes he curated.
Tilt Mug – Value $20
Thanks to subscription boxes, I've been drinking a lot more tea, so this is very handy to have.

"Forget the ol' dunk-and-tug method of steeping your tea. The Tea Tilt Mug features a tilted bottom and a removable diffuser positioned on the top of the mug. Simply place loose-leaf tea in the half-moon container and let gravity do the work!"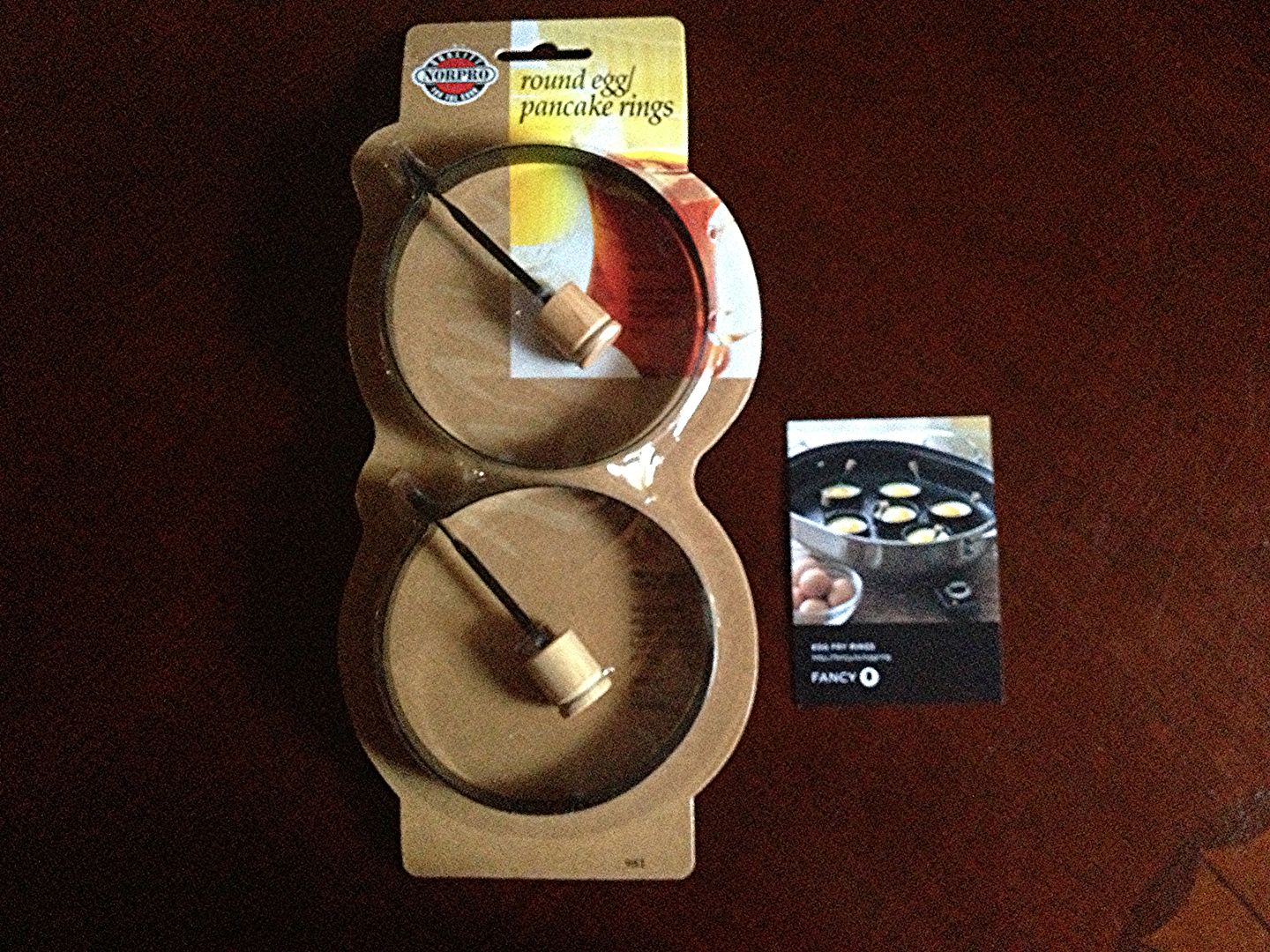 >
Norpro Round Egg/Pancake Rings – Value $6
I am big on breakfast and always like to have something substantial for my daughter and I to enjoy together. This will be used frequently!

"Egg Fry rings make it simple to make delicious eggs without the messy cleanup. Arrange the rings on a heated fry griddle, crank and egg into each one and lift the rings off when the eggs are ready."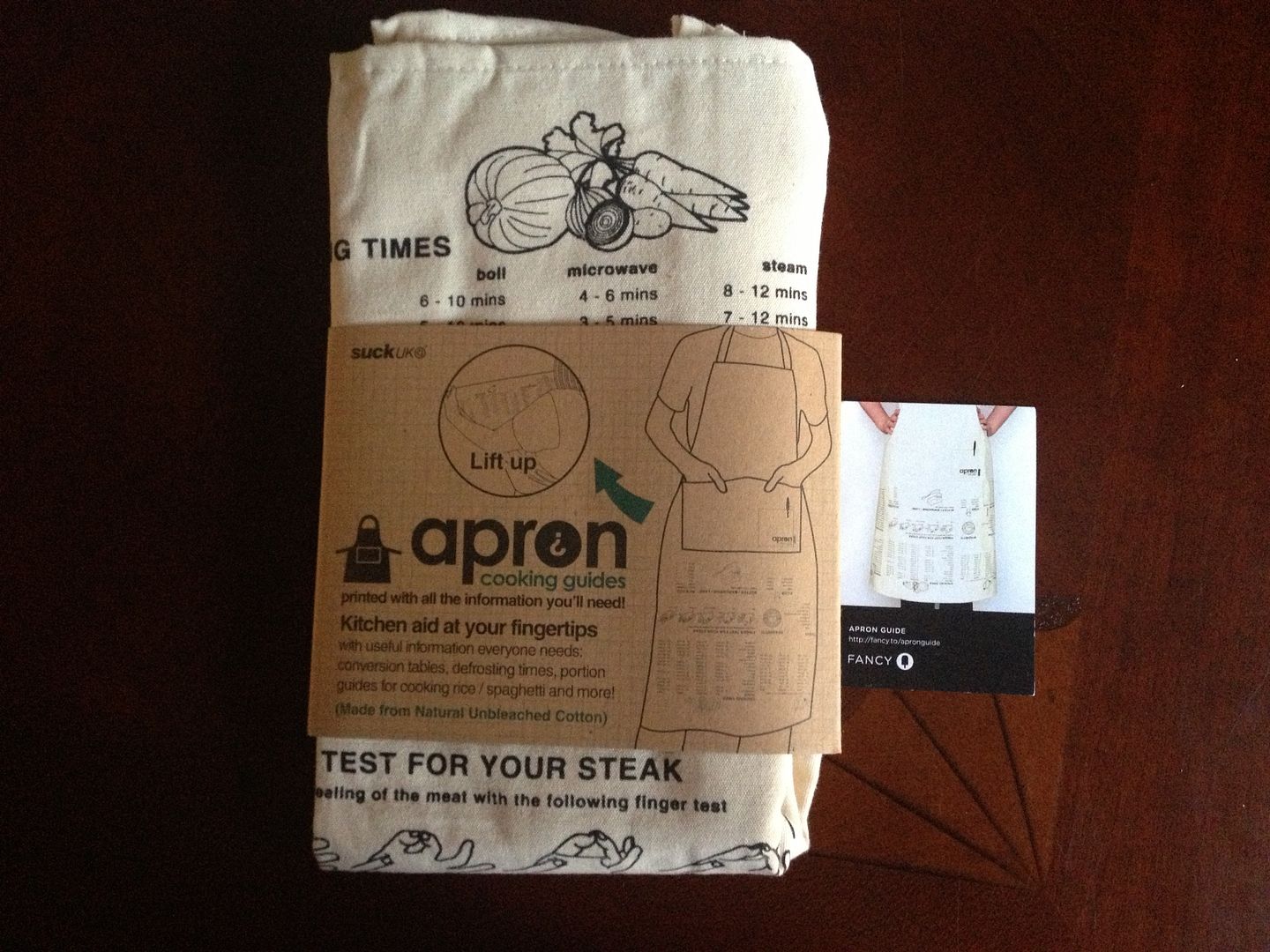 Apron Guide – Value $26
I've always wanted an apron, and this is just perfect. I am always stopping in the middle of my recipe to check on conversions and times, so now I don't need to. The quality is great and it makes me feel like a real chef!

"Like cliff notes for cooking! The apron guide includes numeric conversions, cooking times for vegetables, roasting times, a cooking glossary, and more."
Prepara Herb Savor – Value $29.99
As you may know, I grow my own herbs, so this is perfect for the ones I clip for meals. This is one of my favorite items in the box!
"You didn't pay all that money for fresh herbs to watch them go bad. The Prepara Herb-Savor has been proven to prolong the life of your fresh herbs for up to 3 weeks. Fits inside your refrigerator door."
Thoughts:
I loved everything in this box. The total value was over $89 which is great! Everything will be used right away, which is what I love about the products he picks.  I was a little disappointed to receive an older subscription to review, but I really can't complain since the box was free! Out of all the celebrity boxes,
Tyler Florence's Fancy box
is definitely one of my favorites and I think I will need to invest in a subscription!
What did you think of the Tyler Florence Fancy boxes? What is your favorite Fancy box?